10th Anniversary Limited Edition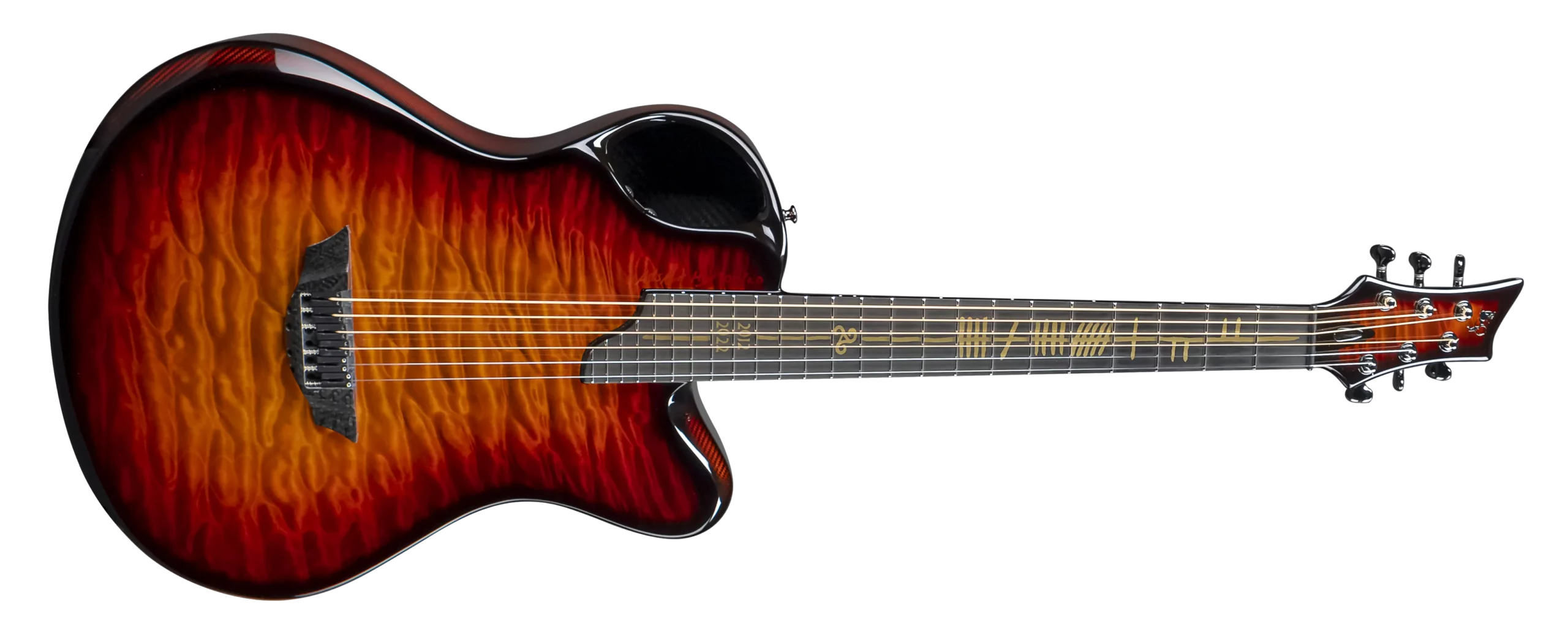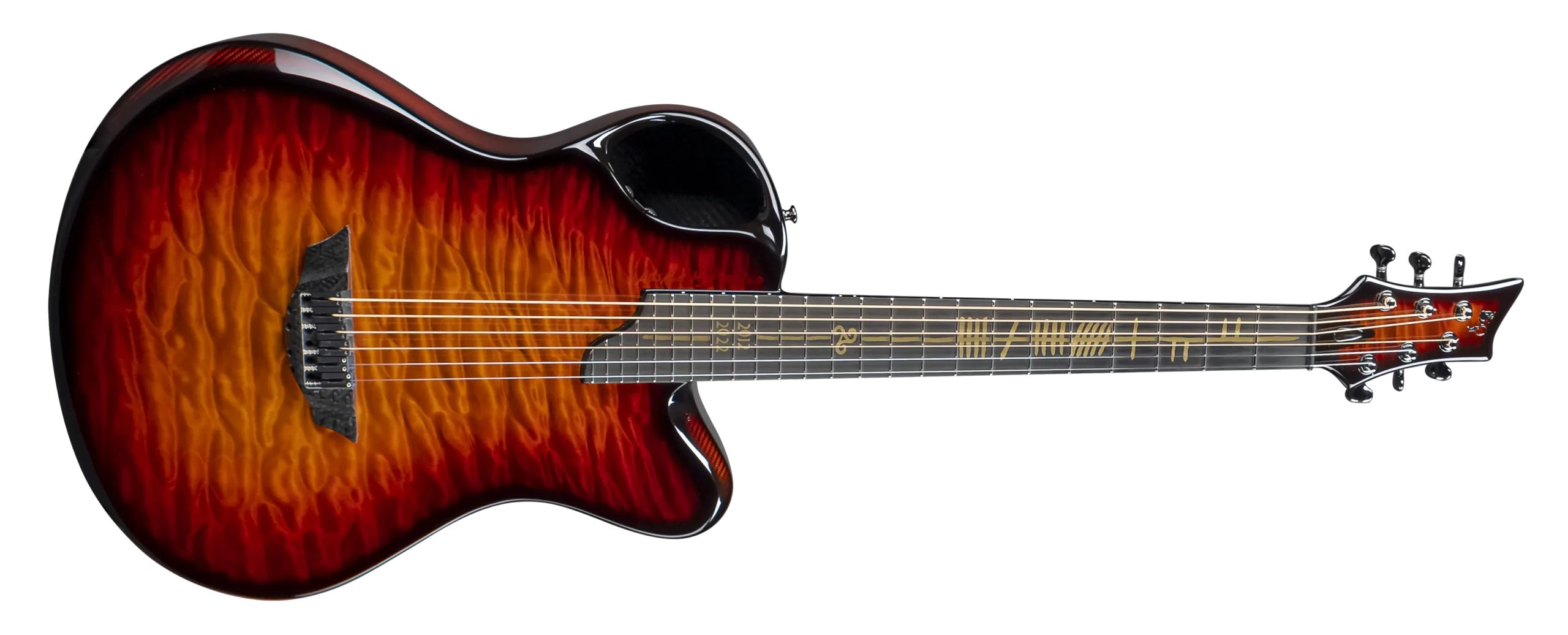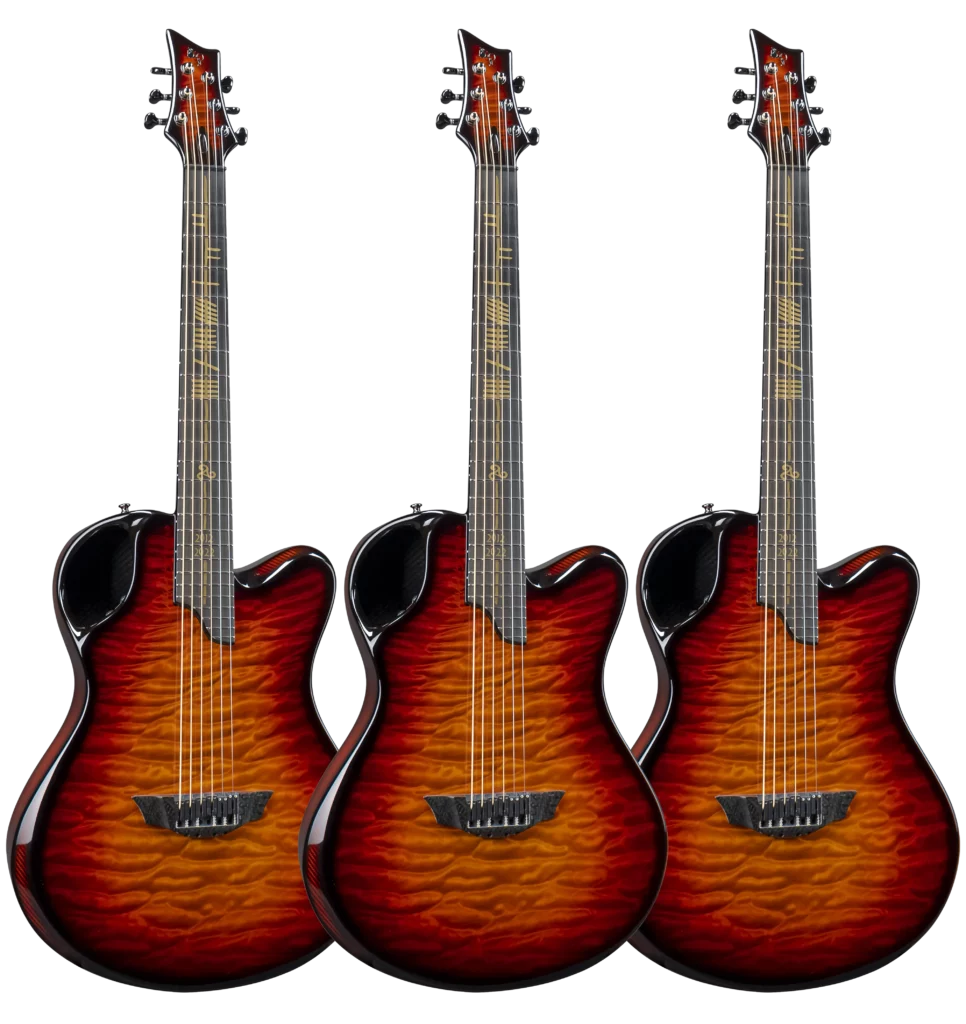 The dreadnought reimagined with the player in mind.
The X20 is now 10 years old and to mark this milestone I wanted to create a special limited edition guitar to celebrate. The X20 has been our best selling model since its launch in 2012 and was the guitar that took Emerald guitars in a new direction throwing off the constriction of tradition and embracing the freedom of design that our carbon fiber construction technology affords us.
The X20 highlights our ability to mould shapes with carbon that prove very difficult with wood allowing us to create possibly the most comfortable acoustic guitar you will ever hold while the offset soundhole gives your ears  a unique and immersive experience as it projects the sound up towards the player while also projecting forward towards your audience.
For this limited edition I wanted to create something that encompasses the heritage of Emerald while creating something new and unique. 
 I selected 20 pieces of the finest quilted maple for the top veneer and created a new and unique colour combination with our new "Fire Burst" top and "Phoenix Orange" back and sides with our vibrant weave.
The Fretboard features a custom inlay design of ancient Celtic Ogham writing spelling out Emerald and a Triskele symbol on the 12th fret that symbolises past present and future which is very fitting for a guitar from our past that set the course to our present and will be a very large part of the future of Emerald Guitars. 
There will be 20 of these custom models built plus one for my own collection.
 Each will be signed and numbered by me during the painting process
I have personally selected and positioned each of the 20 veneers
I will hand carve the inlays for each of these guitars
Each will feature our new Fire Burst colour which we created just for this series
You will also receive a special certificate of authenticity 
I believe this is one of the most beautiful colour combinations we have created to date and I am delighted to be able to share it with you in this special way. —Alistair Hay
Limited Edition 10th Anniversary Fire Burst X20
04:20
10 Years of The Emerald Guitars X20
01
Unboxing The Limited Edition 10th Anniversary Fire Burst X20
53
10 Years of The Emerald Guitars X20 - Alistair Hay - The Pursuit of Inspiration
10:52
Need to ask us a question? Click 'Ask a Specialist' to send us an email or have one of our dedicated experts call you back. If you'd prefer to chat with us, click the live chat icon shown in the bottom right corner of your screen.