Compact Size. Full Bodied Sound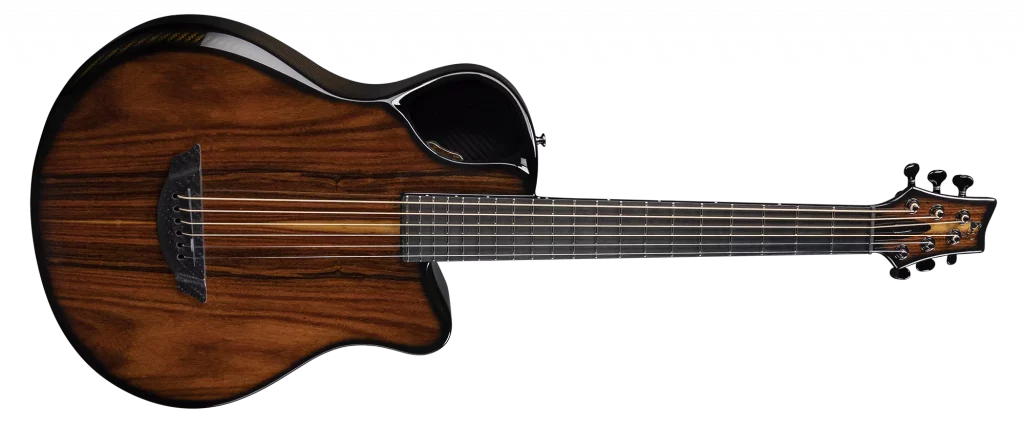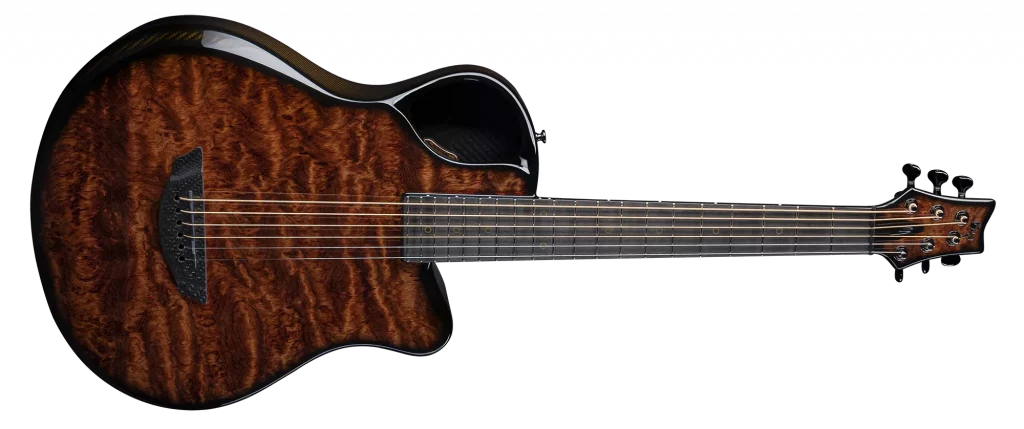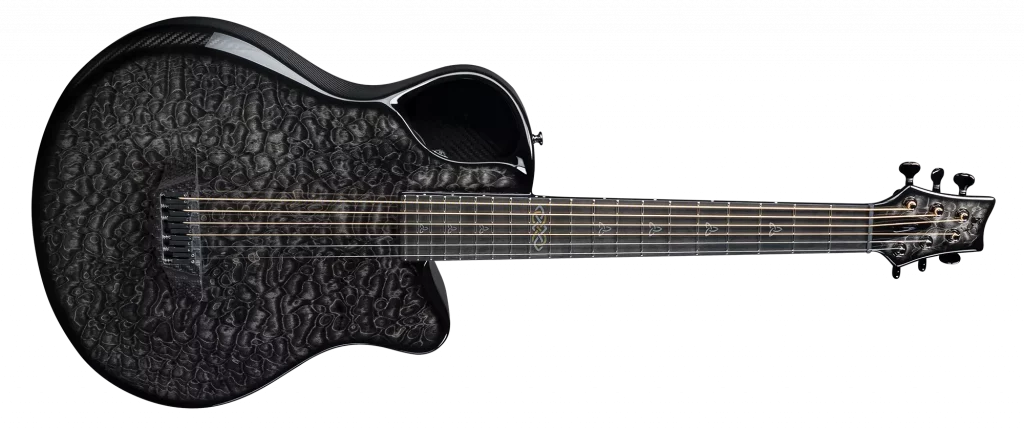 Our parlor-sized small bodied acoustic guitar, the X7 is great for both home use and for use on the road. Plug the X7 in and this guitar comes alive as a great performance acoustic.
Featuring smooth arm bevels and asymmetrical side design for ultimate comfort, as well as a 24" scale and a deep rear cutaway on its carbon fiber body, the X7 offers playability right up to the 20th fret. For a parlor-sized shorter scale guitar, the X7 produces a full but punchy mid range tone – making it the perfect guitar for old school blues, slide and folk music.
Our unique soundhole design brings a whole new listening experience by projecting the sound more directly towards the player while still providing great forward projection to the audience
Every guitar goes through the cutting edge Plek process which scans the frets of the guitar and machines them to perfection taking into account radius, relief,action height and string gauge. This process guarantees ultimate accuracy and playability 
Our carbon fiber necks provide strength stability and accuracy. Featuring a double action truss rod for perfect adjustability and stainless steel frets giving ultra smooth feel and wear resistance
Our Moulding technology provides us the freedom to create a wonderfully ergonomic body design featuring the extended neck access, asymmetric side design, rib and forearm bevels which all combined give unprecedented comfort to the player
We use the highest quality Gotoh 510 tuners across our range with 18:1 ratio and unsurpassed build quality
We machine our unique bridges from a solid billet of carbon fibre creating a beautiful aesthetic design that transfers the string energy efficiently into the soundboard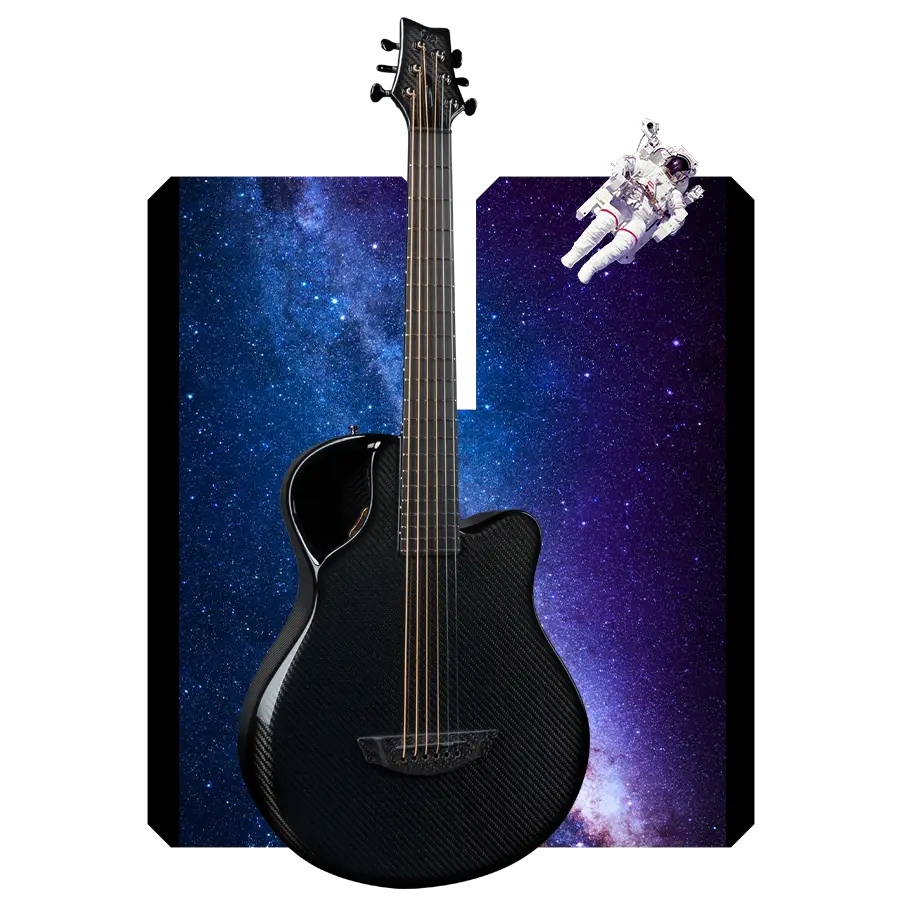 Carbon fiber is now used in all the most high tech industries from Aerospace to Formula one Racing where strength and weight is paramount. In fact it was in Formula One Power Boat racing that we discovered that the properties of carbon fiber are also perfectly suited to guitar making creating a lightweight structure that holds up under the tension of the strings while resonating freely with the lightest touch.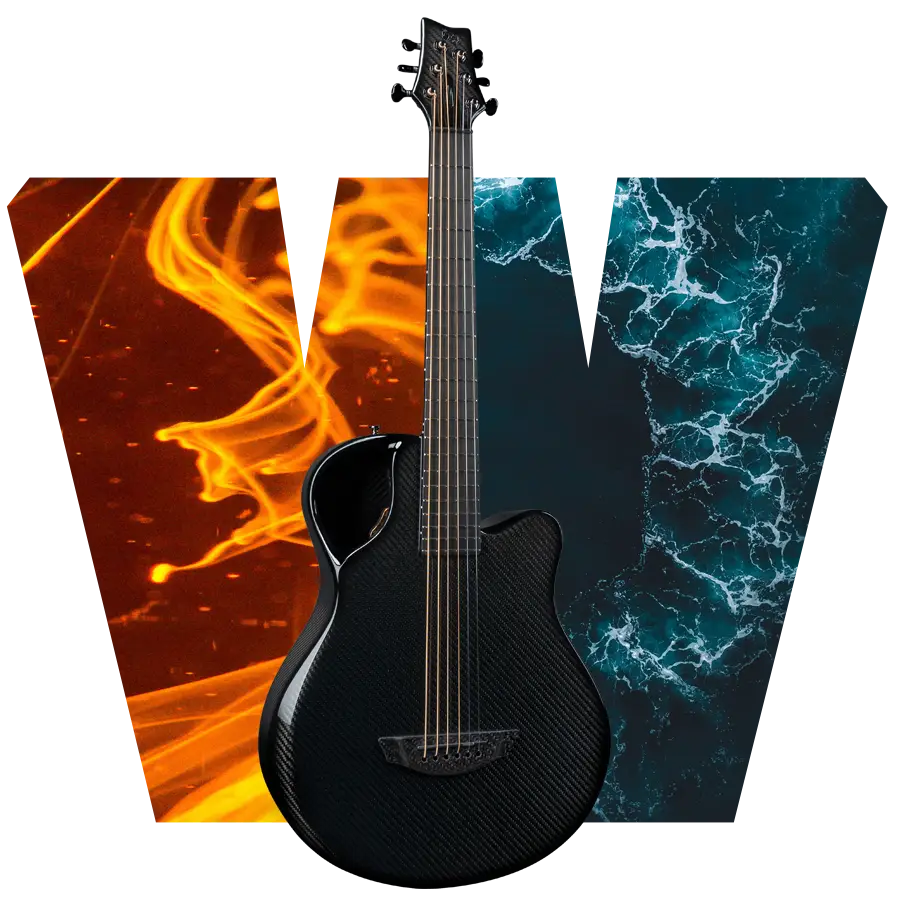 If you have ever traveled with a guitar you will know just how much temperature and humidity changes can effect the structure, tuning stability and tone of a guitar. This is where carbon fibre construction really excells. Now you can take your guitar from a cold car to a warm stage without worrying that your going to go out of tune after the first strum.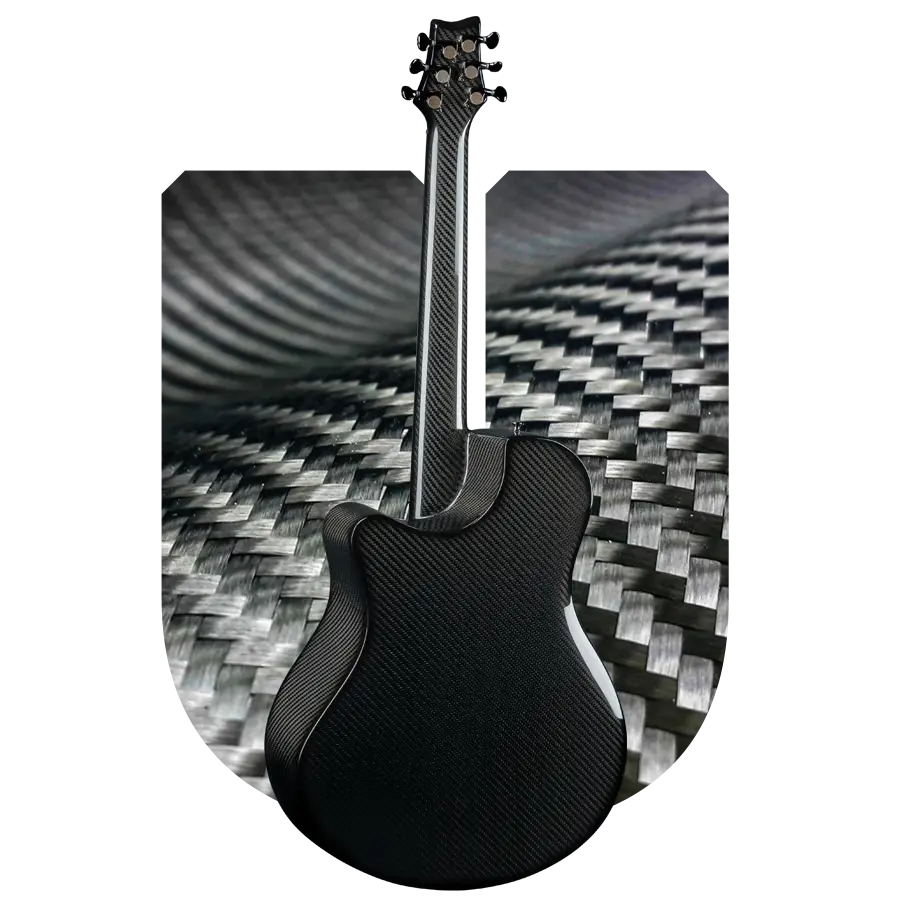 Unique Manufacturing Process
Intricacy is our excellence. Our signature one-piece moulding process delivers a guitar that is both incredibly strong and stable, resulting in fewer trips to your local luthier. The entire neck and body of Emerald Guitars are moulded together resulting in no joints becoming weak or failing over time whilst delivering impeccable resonance and sustain.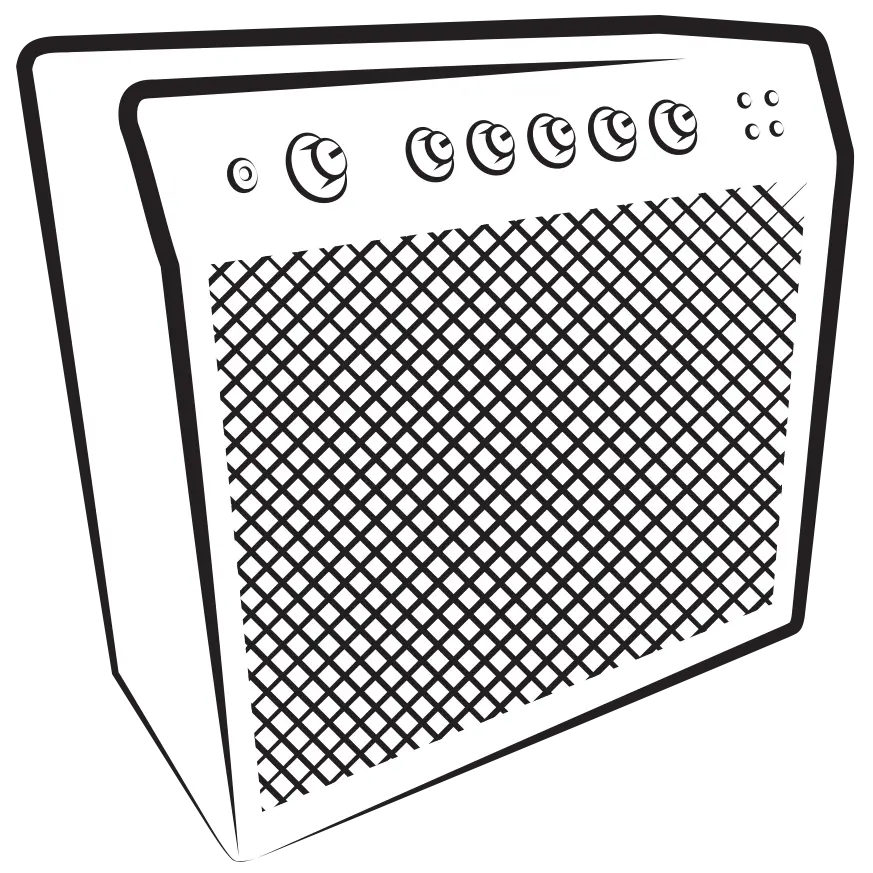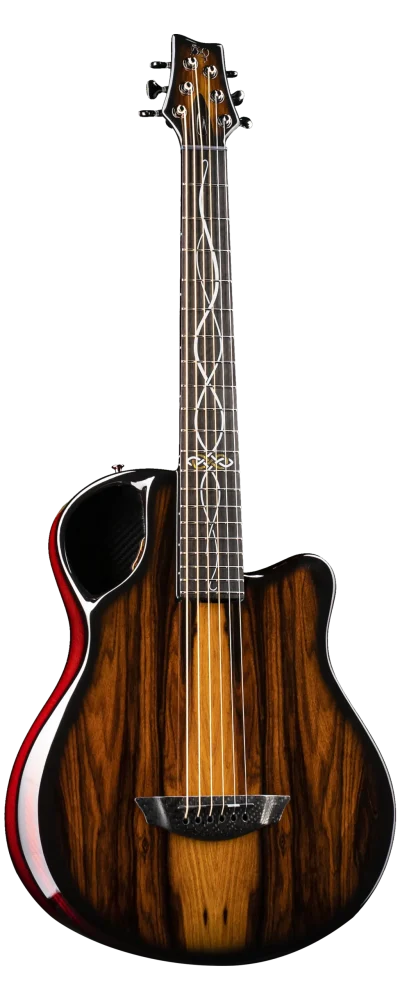 If you're a guitar player who loves to customize your gear, you're going to love the Emerald Guitars 3D guitar builder! This is no ordinary guitar builder – it's the world's most advanced one, with more options than you can shake a guitar pick at.
With the Emerald Guitars 3D guitar builder, you can design your dream guitar right down to the last detail. Want to change the color of your guitar and it's hardware, No problem! Want to choose from a wide range of veneers to make your guitar truly unique? You got it!
But that's just the beginning. The Emerald Guitars 3D guitar builder lets you choose from a variety of pick-ups, strings, neck widths, fret radius, and scale lengths, so you can create a guitar that feels and sounds just right for you. And with a user-friendly interface that's as intuitive as it is fun, you can create your dream guitar in no time.
So whether you're a seasoned pro or a beginner just starting out, the Emerald Guitars 3D guitar builder is the perfect tool to help you design the guitar of your dreams. Let your imagination run wild and get ready to rock out with your very own custom-made Emerald guitar!!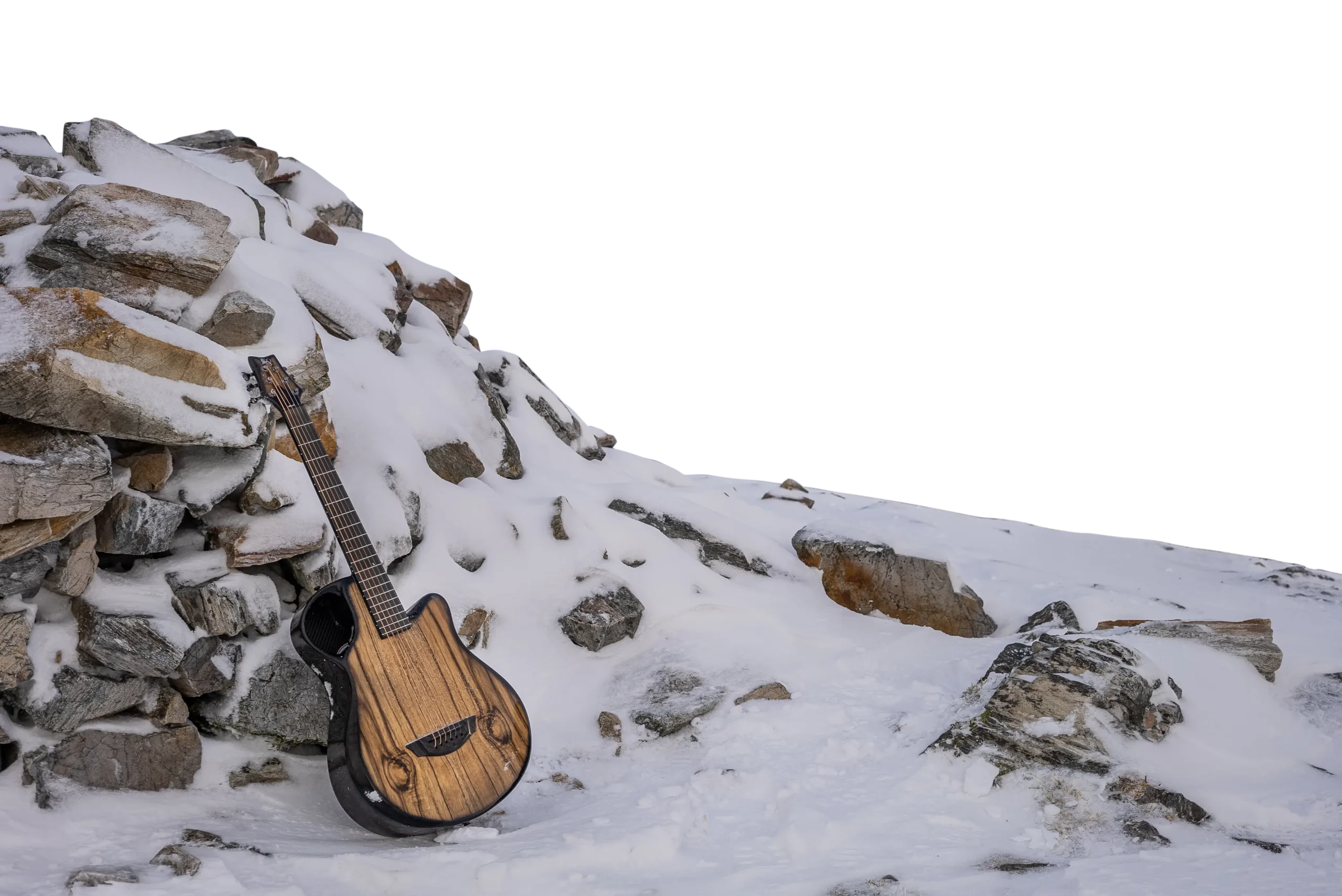 EXOTIC wood FUSED into this CARBON FIBER guitar!
Emerald Guitars - X7 Overview With Alistair Hay
In The Studio: With Simon | X7 | Emerald
'Compact & Versatile' - Discussing The Emerald Guitars X7
Emerald Guitars - X7 - Small Body and Huge Tone.
Emerald Guitars with Noella Hutton - her latest song and the X7
Emerald Guitars X7 Claro Walnut
The Emerald X7 with Koa Veneer.
X7 with Delta Fuse - I Hope God
Emerald Guitars - X7 Samples
Emerald Guitars - X7/X20 Nylon Select Series (Aug ཌྷ)
In The Studio for Fun Friday with Declan & Mark
Emerald Guitars X7 Select Series (Mar ཌྷ) - Song for Ireland
From Galway To Graceland - John Muldowney (Richard Thompson Cover)
X10 & X7 Jam - Jack & Peadar - Emerald Guitars
Emerald Guitars - X7 Improv (Parlor Guitar)
Emerald Guitars - X7 and X20
Spancil Hill - John Muldowney
I'll Go - by Jerry Early & John Gallagher (John Muldowney Cover)
Emerald Guitars, The Oaken - Balloons
Emerald Guitars X7 Woody - Carbon Fiber Guitar With Quilted Maple Veneer
( 2nd) X7 OS Emerald guitar demo -by Peter Vail
Emerald Guitars - X7 Nylon
Fly Me To The Moon - Jocelyn Ong featuring Boyz
Emerald Guitars - Select Series Jan 2017
In The Studio: Declan | X7 | Emerald Guitars
Stock Walkthrough: Emerald Guitars X7
Meet The X7: The Ultimate Travel Guitar - Perfect For Home & On-The-Go Playing
The X7 Guitar: Compact size, full-size sound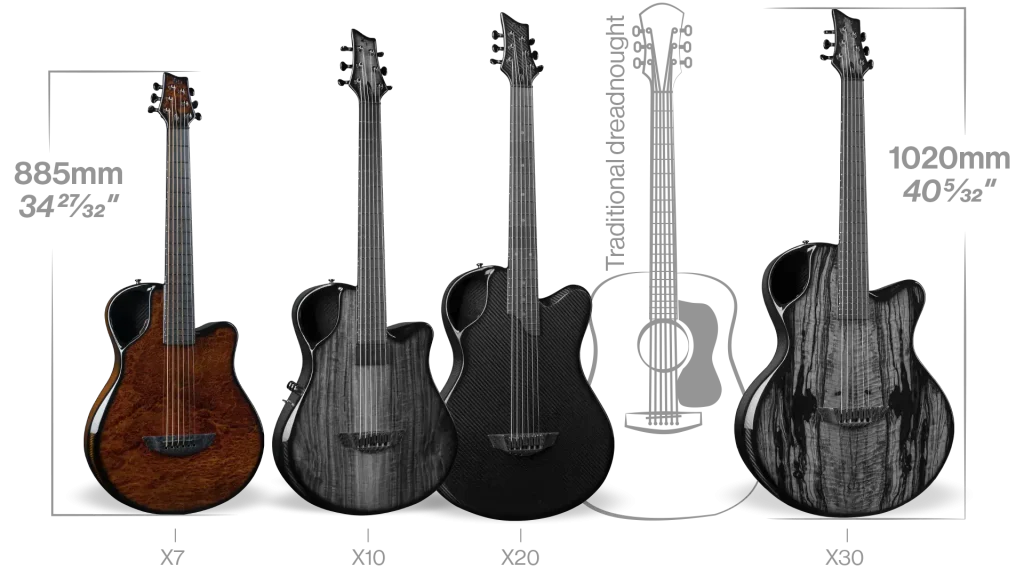 X7 - The nicest travel guitar
The nicest travel guitar anyone could ever want. Sounds great acoustically but plugged in it comes alive. It has its own voice compared to my X20 but sits in a mix really cool. Very comfortable 12 fret to the body but access up to 20. I can play all my songs on it. Super light and it just looks badass.