High Brilliance of a Mandolin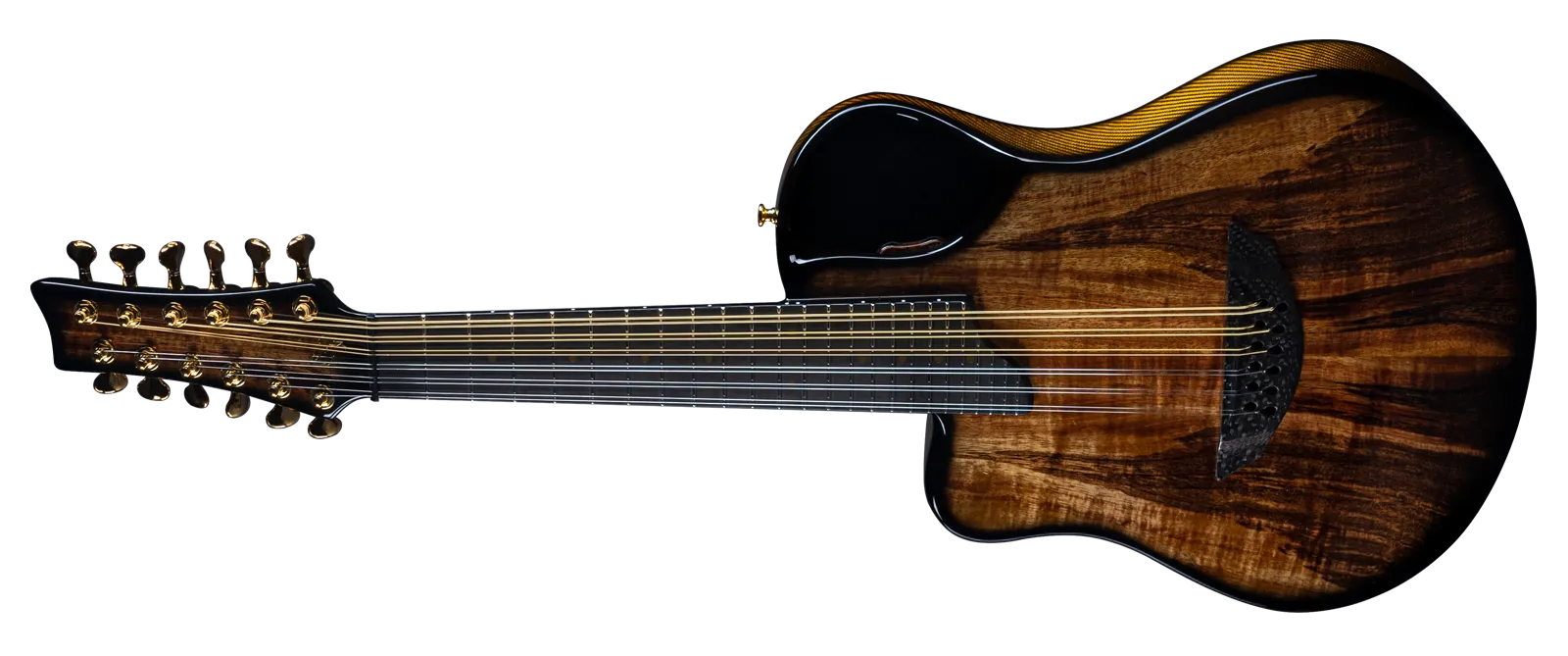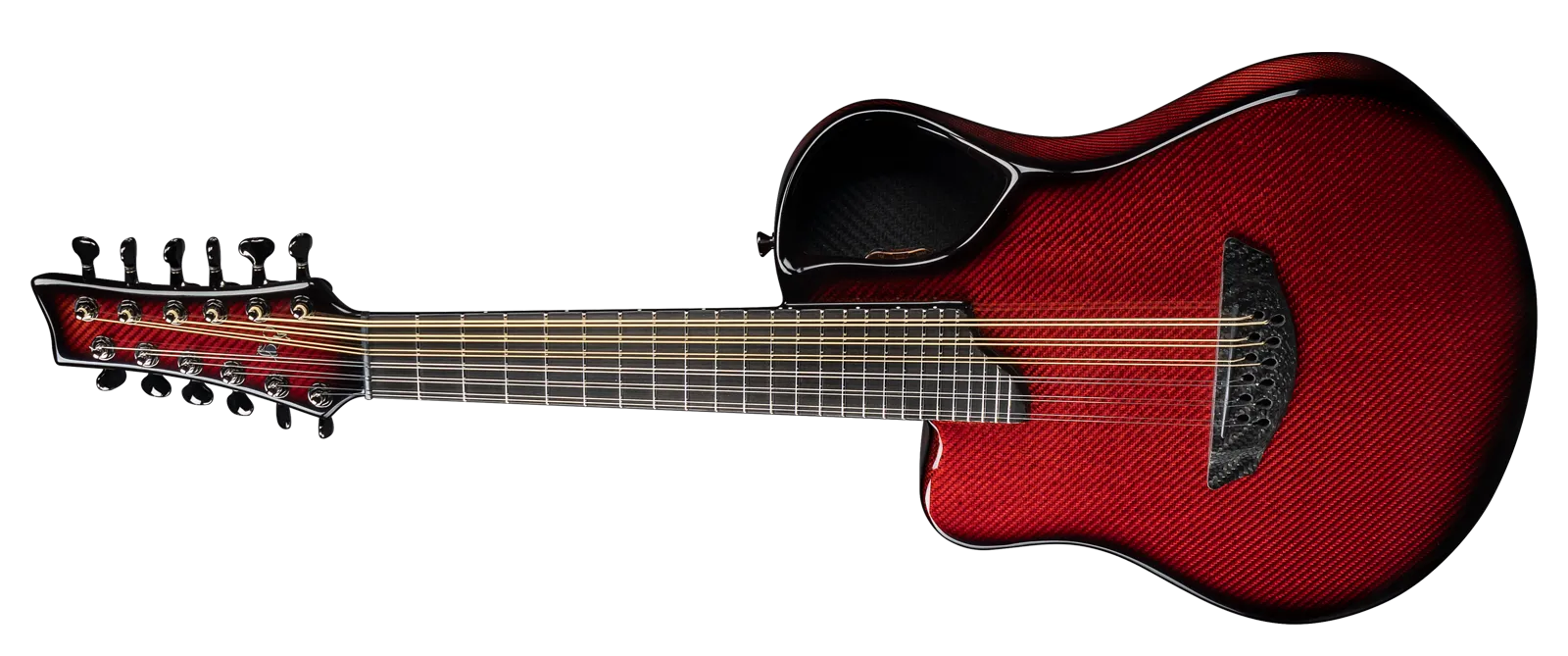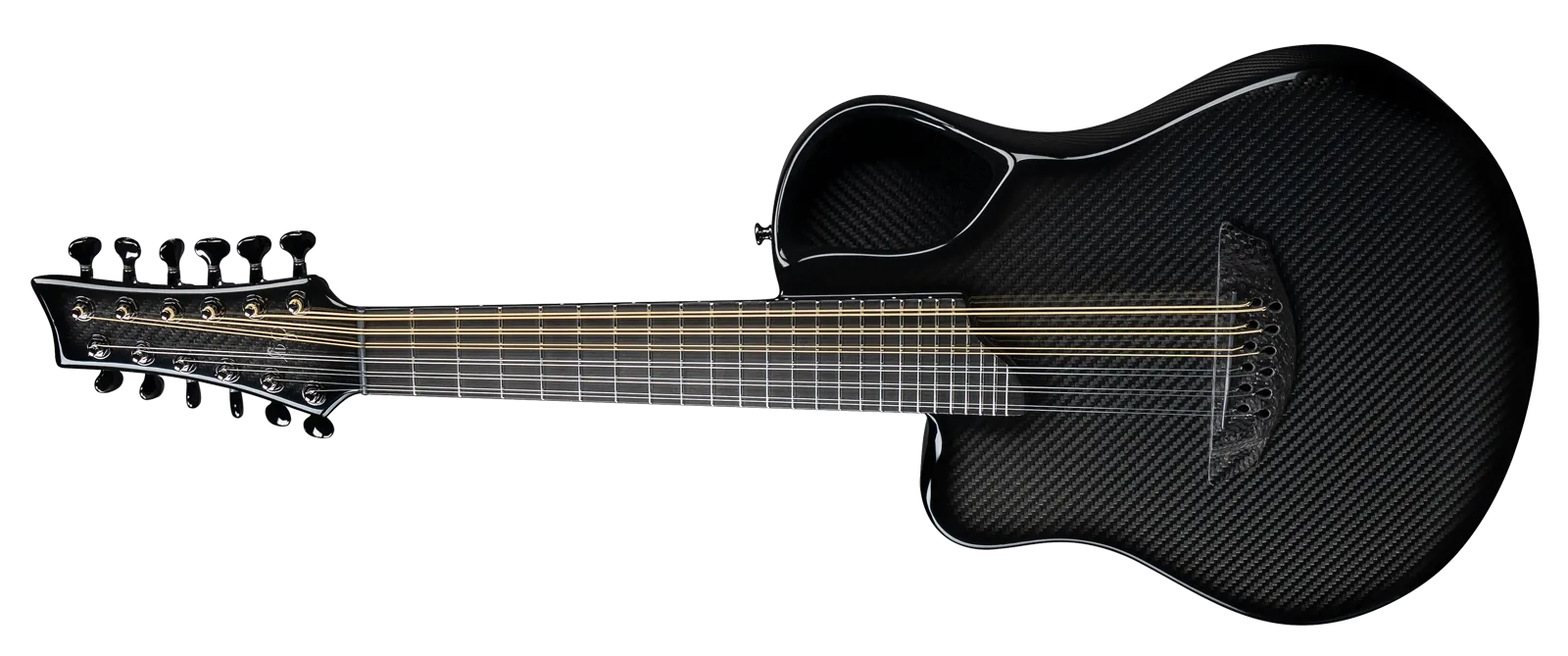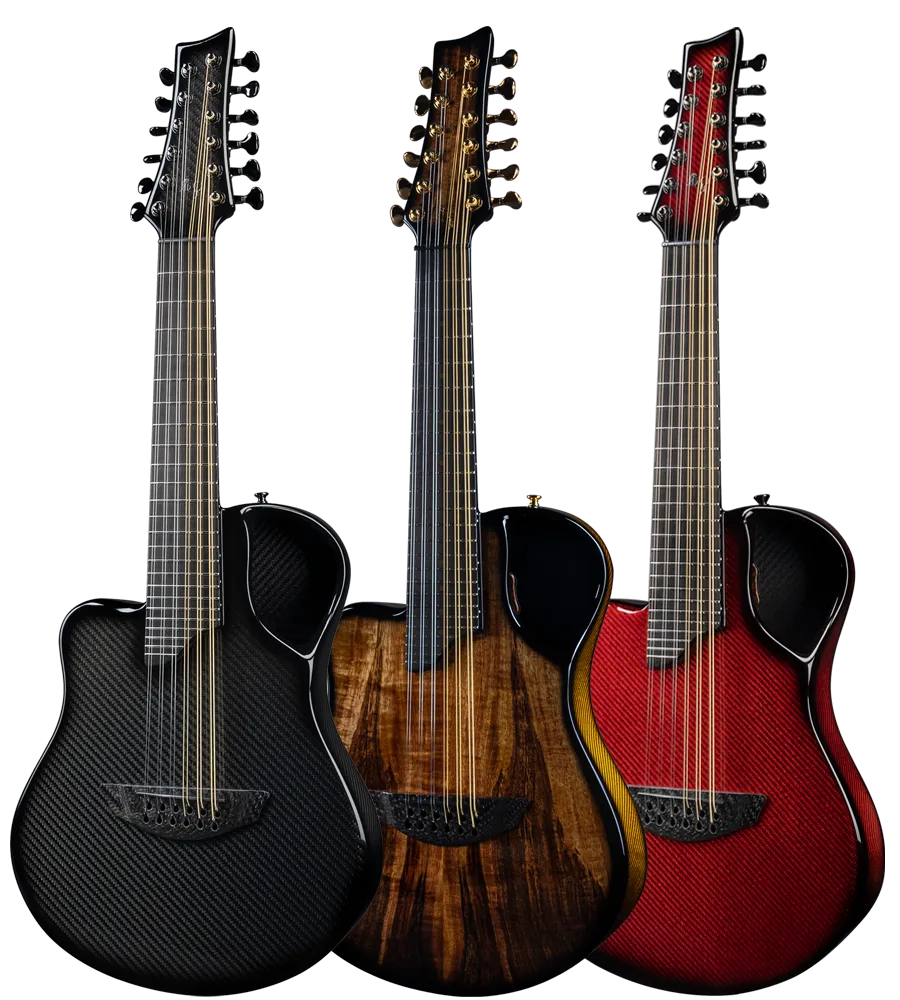 ...the high brilliance of the mandolin, tuned for the guitarist.
The Amicus is a unique short scale 12 string guitar with an independent voice of its own.
With a wide and compelling range of rich sound textures, the high brilliance of the Amicus fits well in any musical situation. The familiarity of standard guitar tuning makes it a plus for guitar players (please note the Amicus tuning is D-G-C-F-A-D), enabling them to transition into the sonic world of the mandolin with ease. Unison strings ring out to create a wide range of dynamics and deliver a unique and vibrant tone that sits in its own space in a mix. For lead or backing, it's a great short-scale guitar with a stable, weather resistant carbon fiber body. A worthy addition to any player or studio's collection.
Emerald Guitars - Amicus Overview With Alistair Hay
04:40
Emerald Guitars Amicus "Close Up"
01:08
Emerald Guitars : In Studio - Simon on the Amicus
01:31
In Studio with the Amicus - Emerald Guitars
05:41
The Emerald Guitars Amicus - Tone Demo - 'Greensleeves'
02:59
Emerald Guitars - Mark and Davy talk all things Amicus.
05:02
Insights On The Amicus Feat. Johnny Gallagher
04:39
Emerald Guitars - Amicus (Pat Muldowney)
01:52
Johnny Gallagher, Seahorse - Emerald Guitars, Amicus12
00:03
Emerald Guitars: Amicus (B,F#,B,D,F#,B)
01:46
Emerald Guitars - Amicus and X20
03:06
Emerald Guitars - Amicus Select Series (Mar ཌྷ)
02:16
Emerald Guitars - Select Series Jan 2017
05:15
"Ami" - Don Alder Emerald Amicus 12 Solo Acoustic Guitar
03:35
Ger O'Donnell Performs 'Say It To Me Now' On The Emerald Amicus
05:16
Don Alder Performs On The Emerald Amicus | Custom Carbon Fiber Guitars
03:35
Elden Ring inspired - The Crucible Knight - Original by Kord Semrow
04:40
The Fallen (an original)
03:55
Last of the Mohicans (Acoustic guitar instrumental)
05:21
Introducing The Emerald Guitars Amicus Lefty
01:03
Need to ask us a question? Click 'Ask a Specialist' to send us an email or have one of our dedicated experts call you back. If you'd prefer to chat with us, click the live chat icon shown in the bottom right corner of your screen.