Slimline Hybrid Electro Acoustic Guitar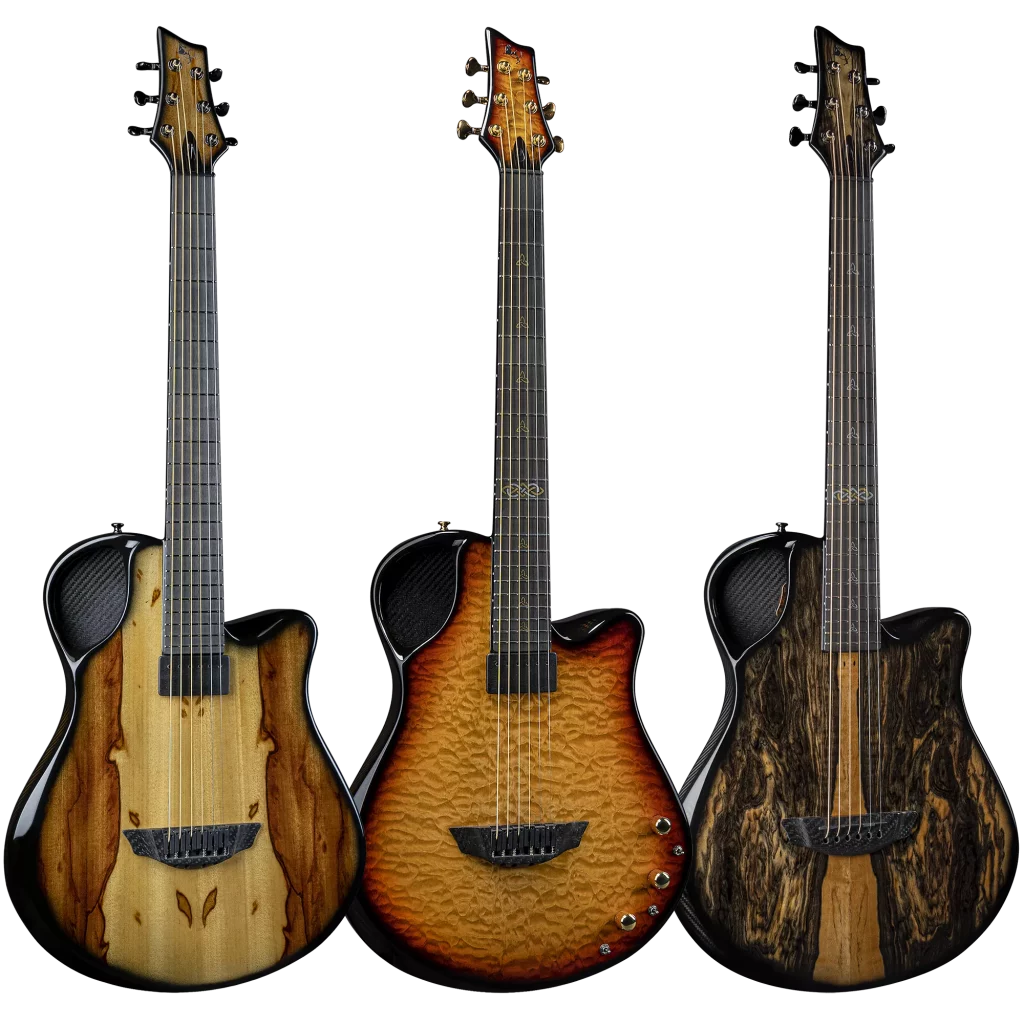 Precision. Comfort. Performance. Power.
The perfect hybrid acoustic electric just got more accessible with the X10 slimline.
Featuring everything that made its predecessor, the X10, one of the world's best electro-acoustic guitars, the X10 Slimline Electro-Acoustic offers incredible comfort and stunning aesthetics. With a smaller body size, the X10 slimline is less prone to feedback, resulting in a stage-ready performance machine. With the 22-fret neck, a fully adjustable bridge and a perfectly-contoured body, the X10 slim is one of the most playable acoustic guitars ever made. Fly effortlessly across the slim neck while enjoying rich, resonant acoustic tones from its carbon fiber body, and a mid range punch suitable for a variety of styles.
Emerald Guitars - X10 Slimline V's X10
06:56
X10 Slimline Vs X10 Acoustic Comparison
03:02
X10 Slimline by Davy K
04:27
One of The World's Best Electro-Acoustic #Guitars #CarbonFiberMusic #Guitarist
00:56
Need to ask us a question? Click 'Ask a Specialist' to send us an email or have one of our dedicated experts call you back. If you'd prefer to chat with us, click the live chat icon shown in the bottom right corner of your screen.