Compact Size. Full Bodied Sound.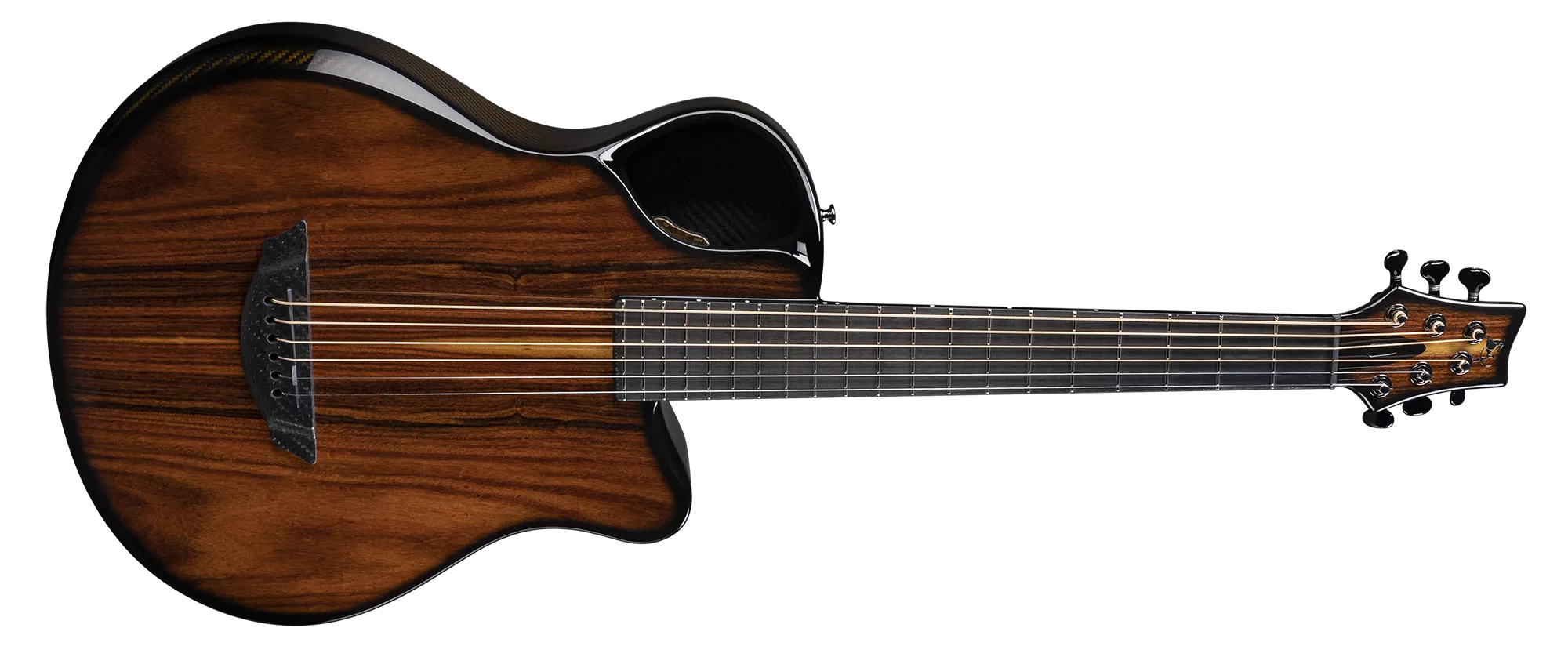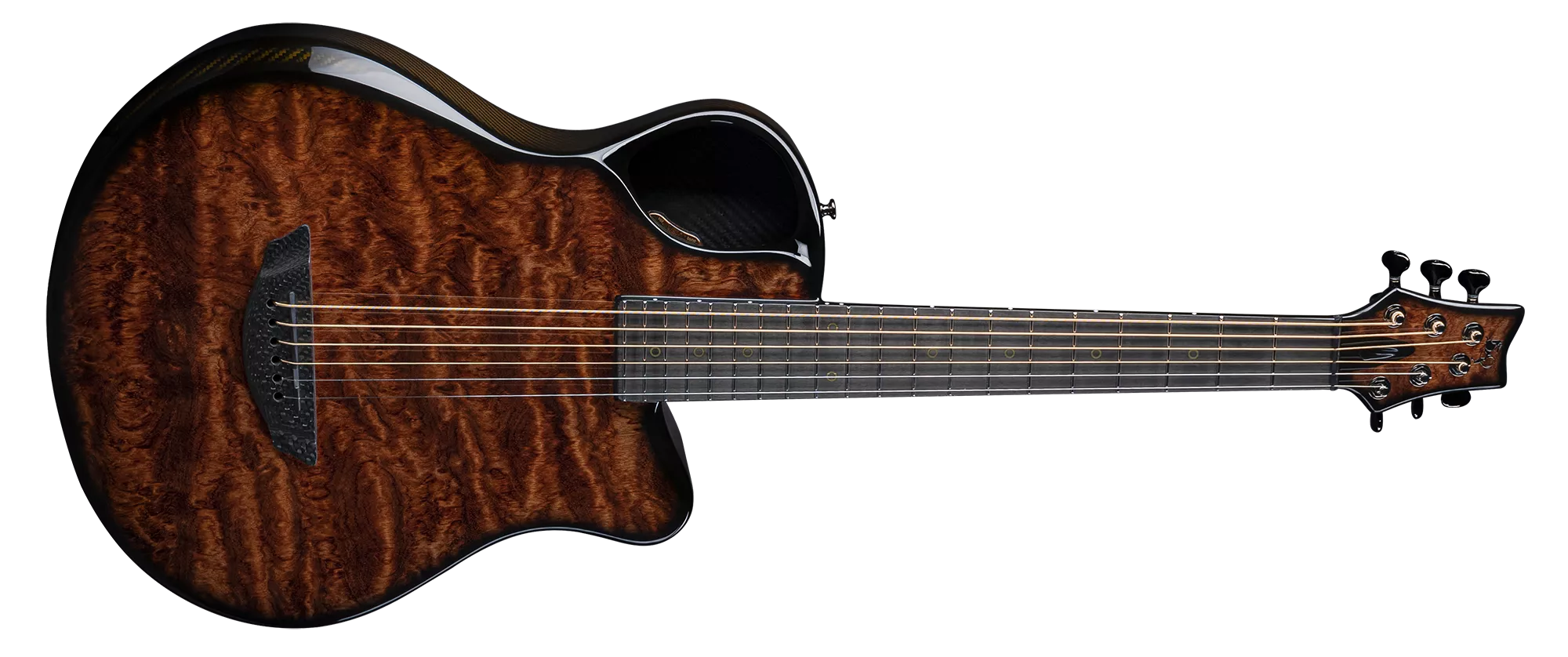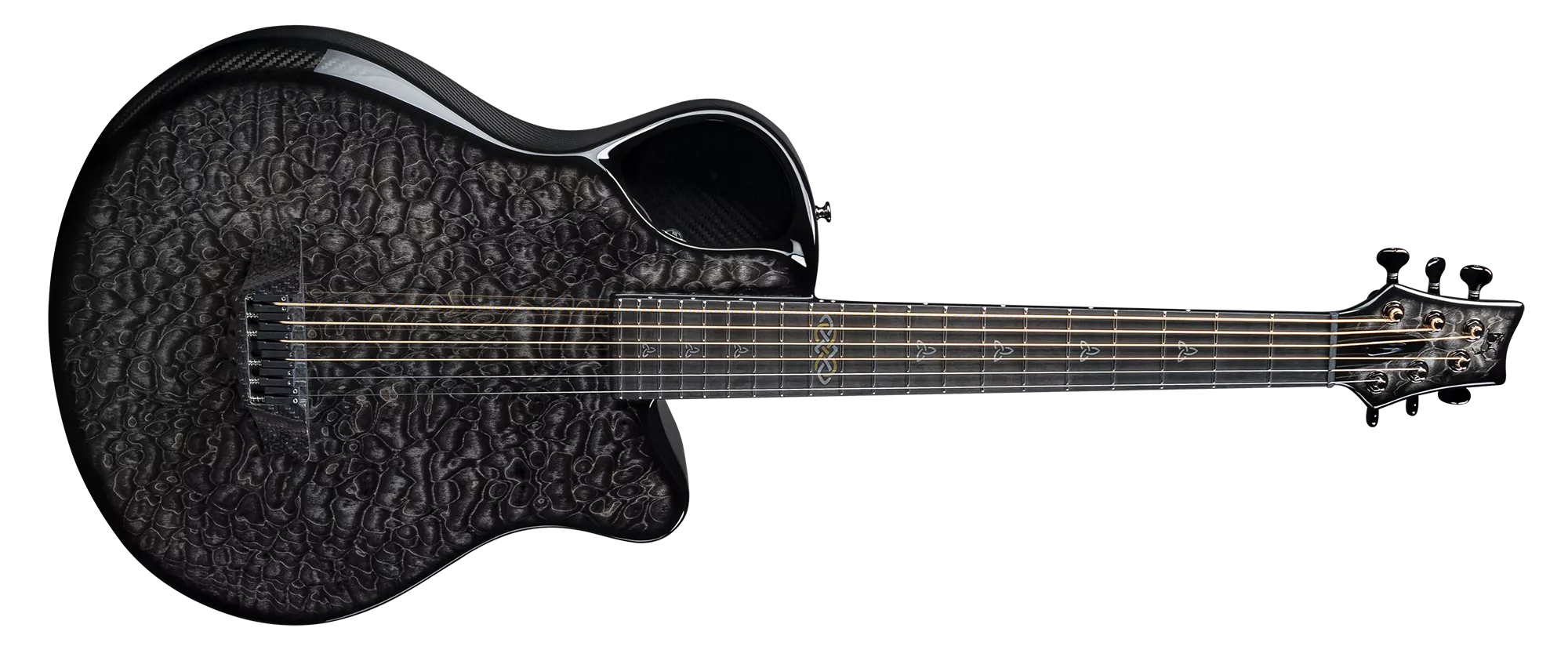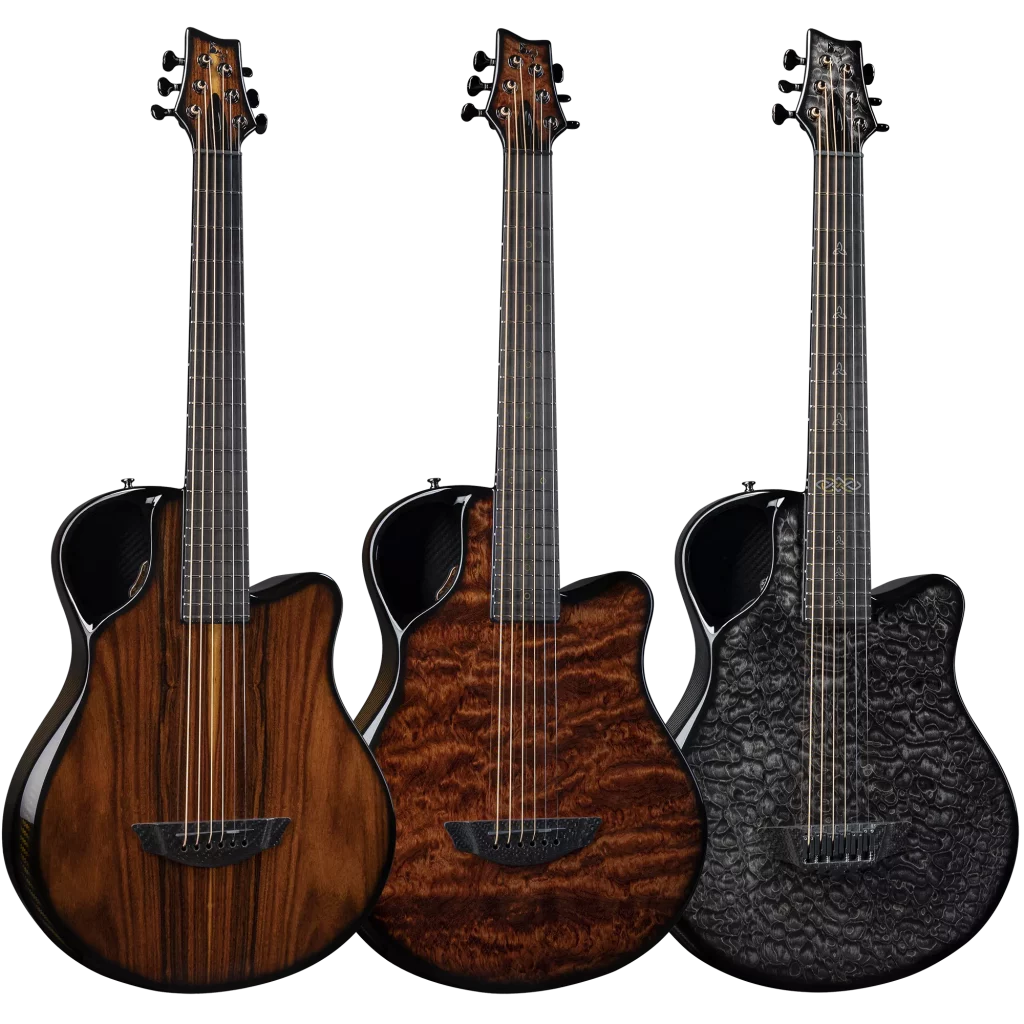 Compact size, full-size sound.
Our parlor-sized small bodied acoustic guitar, the X7 is great for both home use and for use on the road. Plug the X7 in and this guitar comes alive as a great performance acoustic.
Featuring smooth arm bevels and asymmetrical side design for ultimate comfort, as well as a 24" scale and a deep rear cutaway on its carbon fiber body, the X7 offers playability right up to the 20th fret. For a parlor-sized shorter scale guitar, the X7 produces a full but punchy mid range tone – making it the perfect guitar for old school blues, slide and folk music.
EXOTIC wood FUSED into this CARBON FIBER guitar!
10:11
Emerald Guitars - X7 Overview With Alistair Hay
02:45
Emerald Guitars - X7
01:27
In The Studio: With Simon | X7 | Emerald
02:19
'Compact & Versatile' - Discussing The Emerald Guitars X7
02:07
Emerald Guitars - X7 - Small Body and Huge Tone.
03:19
Emerald Guitars with Noella Hutton - her latest song and the X7
04:12
Emerald Guitars X7 Claro Walnut
01:26
The Emerald X7 with Koa Veneer.
01:07
X7 with Delta Fuse - I Hope God
03:47
Emerald Guitars - X7 Samples
02:07
Emerald Guitars - X7/X20 Nylon Select Series (Aug ཌྷ)
03:02
In The Studio for Fun Friday with Declan & Mark
02:25
Emerald Guitars X7 Select Series (Mar ཌྷ) - Song for Ireland
05:20
From Galway To Graceland - John Muldowney (Richard Thompson Cover)
03:58
X10 & X7 Jam - Jack & Peadar - Emerald Guitars
04:06
Emerald Guitars - X7 Improv (Parlor Guitar)
03:10
Emerald Guitars - X7 and X20
02:27
Spancil Hill - John Muldowney
04:33
I'll Go - by Jerry Early & John Gallagher (John Muldowney Cover)
08:02
Emerald Guitars, The Oaken - Balloons
03:30
Emerald Guitars X7 Woody - Carbon Fiber Guitar With Quilted Maple Veneer
01:48
( 2nd) X7 OS Emerald guitar demo -by Peter Vail
04:23
Emerald Guitars - X7 Nylon
03:09
Fly Me To The Moon - Jocelyn Ong featuring Boyz
03:15
Emerald Guitars - Select Series Jan 2017
05:15
In The Studio: Declan | X7 | Emerald Guitars
01:27
Stock Walkthrough: Emerald Guitars X7
24:52
Need to ask us a question? Click 'Ask a Specialist' to send us an email or have one of our dedicated experts call you back. If you'd prefer to chat with us, click the live chat icon shown in the bottom right corner of your screen.