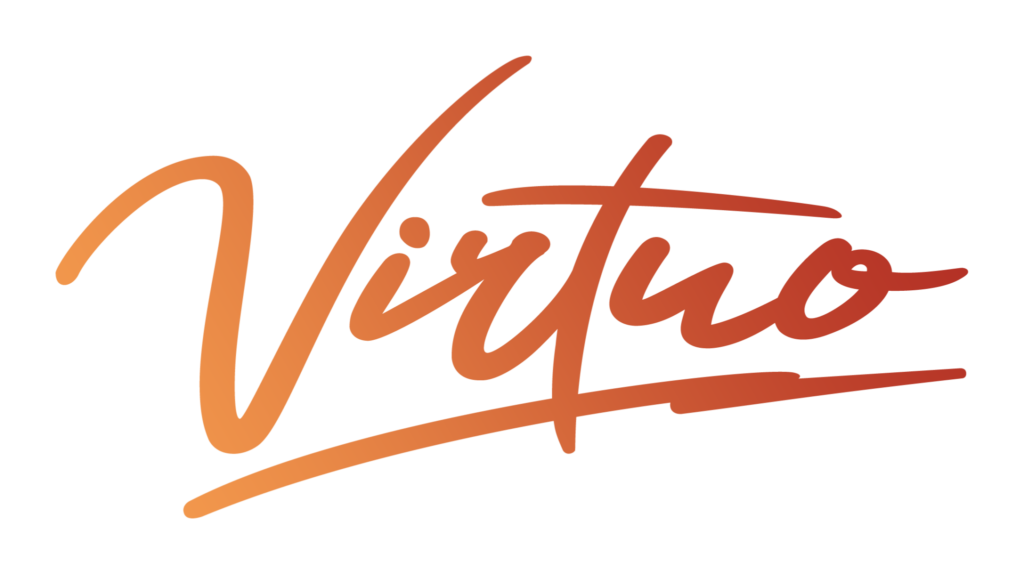 Acoustic Body. Electric Soul.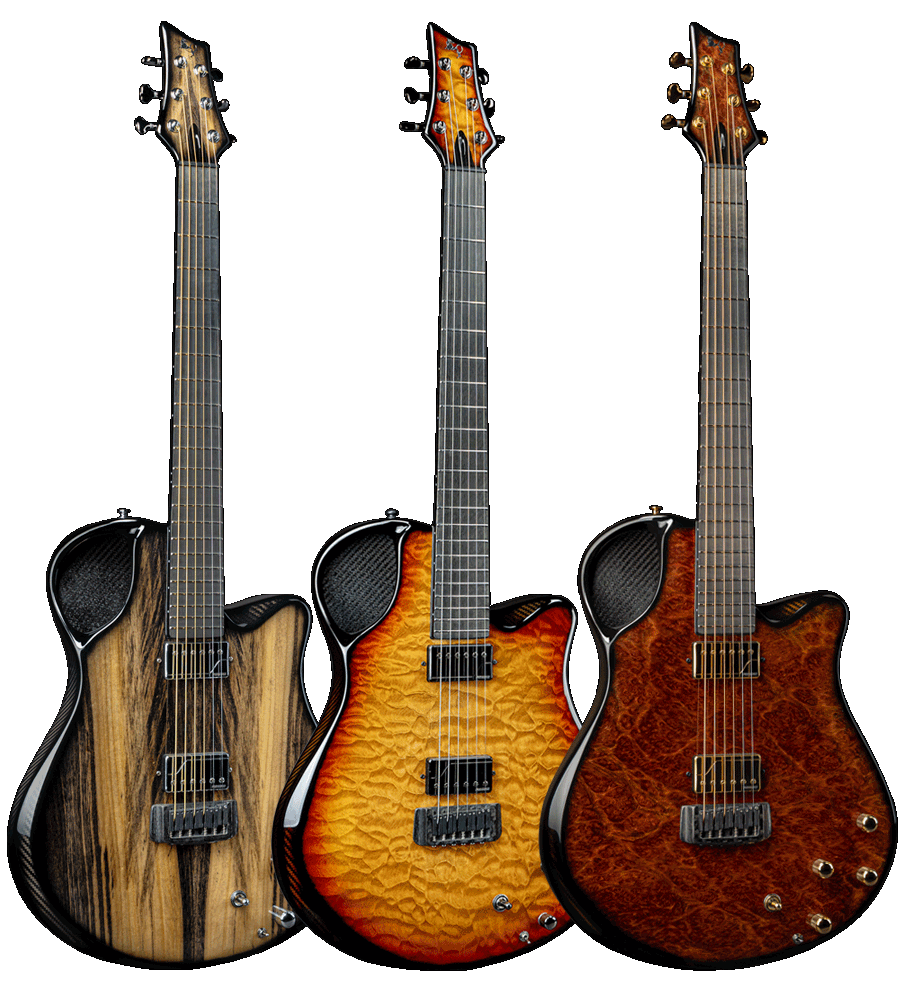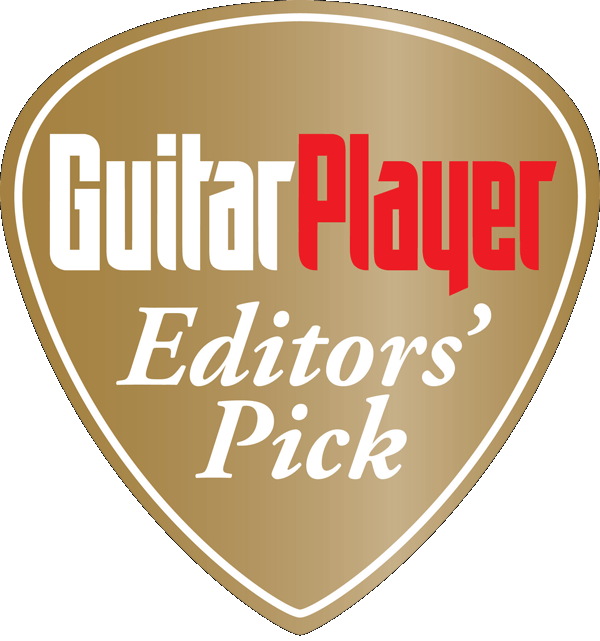 Ergonomically designed for comfort with a slim carbon fiber body, the Virtuo is an acoustic guitar made specifically with the electric player in mind.

Featuring a slim and fast electric guitar-style neck, and an innovative neck-to-heel design, the Virtuo allows the player full 22-fret access to reach even the highest notes. Where the possibilities really open up is when we look at the electronics and pickup systems implemented in the Virtuo, and the wide range of sounds available to the player.
This is a guitar with 3 unique voicings
With two Fishman Fluence humbucker pickups allowing for vintage and humbucker sounds, the option to split single coils and also a hot rod boost, the Virtuo offers a huge variety of tones. In addition to electric guitar pickups, we also have six individual graphtech under-saddle acoustic piezos, each of which are fully height adjustable. Since we have six individual piezos, we also added a 13 pin midi output system. Tows the Virtuo to connect to a guitar synthesizer, such as the Roland GR55, offering limitless possibilities for the Virtuo. All of the onboard pickups can be blended together to create a wide range of sounds unique to every individual player's tastes. All of the switching and wiring in the Virtuo is fully analogue.
Finally, we have added a new fully adjustable acoustic bridge so that the string height and intonation can easily be changed in a matter of seconds.
Download the Virtuo Owner's Manual for more information.
Blues (Piezo + Humbuckers)
Picking (Piezo + Humbuckers)
Rock (Piezo + Humbuckers)
Strumming (Piezo + Humbuckers)
Can there Really be ONE GUITAR that does it ALL?!
16:19
Emerald Virtuo with Steve Booke
03:41
ELECTRIC, ACOUSTIC, SYNTH.. ONE GUITAR! EMERALD VIRTUO HYBRID
11:03
The Emerald Virtuo In The Studio
03:20
Dark Fingerstyle Blues Guitar... "Before You Go"
06:12
Insights On The Virtuo
01:23
Emerald Guitars - Virtuo Launch Day
04:17
The Virtuo Control Guide
07:16
'Can't Help Falling In Love With You' - Johnny Gallagher & The Boxty Band Live At Harvest Music Fest
05:46
"In the Pines" • HEAVY BLUES • Leadbelly / Nirvana Fingerstyle Guitar Cover
06:52
Virtuo - Blending Tones
03:14
Virtuo Demo with Pat
03:51
Virtuo - Davy K performs the Rufus Reel
03:15
Emerald Guitars - Virtuo - Tones
02:01
Davy K plays Purple Rain | Live At Emerald Guitars
06:30
Stock Walkthrough: Emerald Guitars Virtuo
30:36
Making The Virtuo Sing With Synths - Steve Booke
02:39
A Year On With The Virtuo - Can It Really Do It All?
07:35
Virtuo: Don't Just Take Our Word For It
00:01
Virtuo 1st Year Anniversary
00:01
The Virtuo is an electric/acoustic #guitar hybrid that can do almost anything
00:39
The Virtuo: The Ultimate Tone Machine #guitars
00:50
Virtuo: Acoustic Body. Electric Soul.
00:48
Guitar Solos for Beginners with @seandaniel23 & @emeraldguitars Virtuo
00:58
@KfirOchaion - @gunsnroses - Patience Played with Emerald Guitars Virtuo #Guitar
00:01
One #Guitar That Really Does It All!
00:58
ELECTRIC, ACOUSTIC, SYNTH.. ALL-IN-ONE GUITAR! @PeteThorn #shorts #guitar
00:46
Need to ask us a question? Click 'Ask a Specialist' to send us an email or have one of our dedicated experts call you back. If you'd prefer to chat with us, click the live chat icon shown in the bottom right corner of your screen.
"The X7 sounds exquisite, both acoustic and amplified…..if you haven't heard of Emerald Guitars, then you need to see what these guys make!"
"The X7 sounds exquisite, both acoustic and amplified…..if you haven't heard of Emerald Guitars, then you need to see what these guys make!"