Ever since I was a young child I was always drawn towards music. Tried drums and the clarinet while in grammar school and eventually gravitated towards guitar. Money was tight and those early Montgomery Ward's guitars had action so high my fingers bled but I was still determined to learn to play. Never got great but good enough to make me happy and enjoy it.
Fast forward many years into the future. I am at a point in life where I can afford to treat myself every now and then with a nice guitar. I have many guitars and never really considered carbon fiber until one day I saw one of Emerald's X20s come across my Facebook feed. Sure I have seen other carbon fiber guitars in the past but none of them spoke to me like that X20. I went and researched everything I could find about Emerald Guitars and the company's history. The story behind Steve Vai's Ultimate zone guitar and Alistair Hay's commitment to building it just blew me away. I knew I found someone that put their heart and soul into these instruments.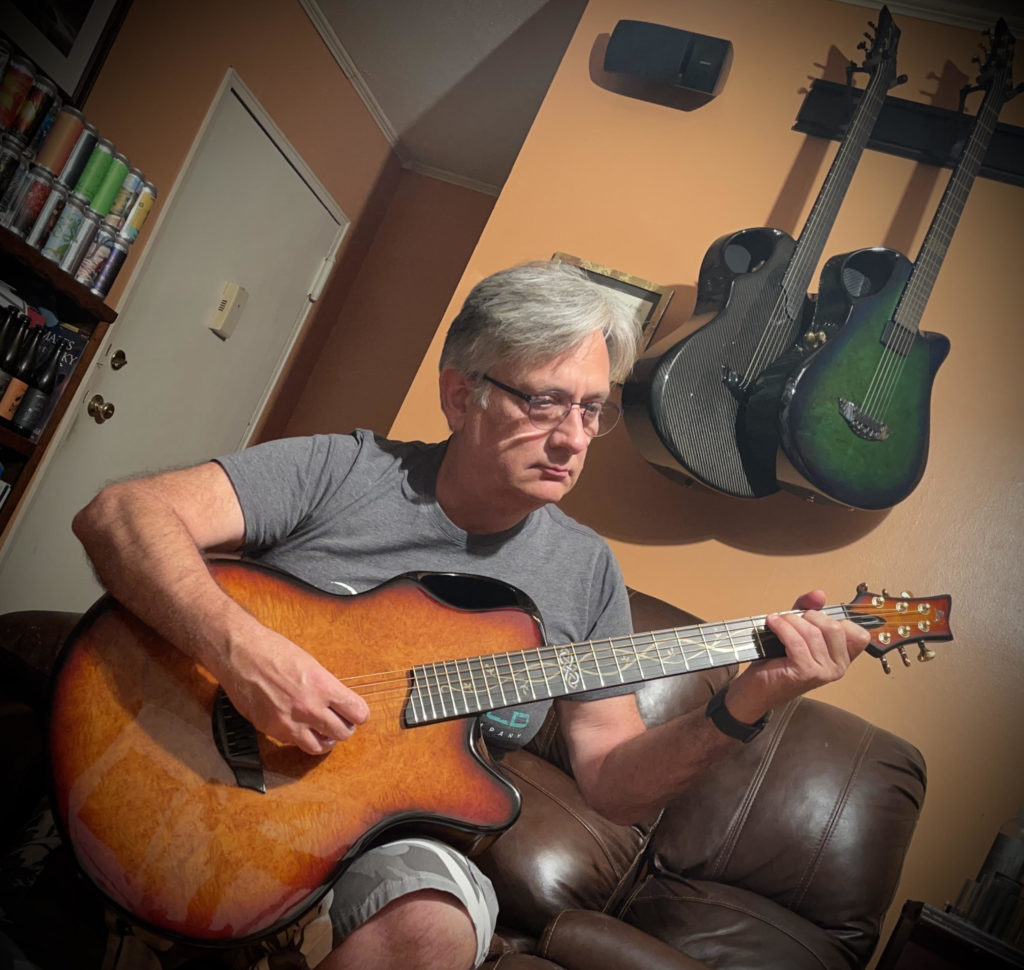 My first X20 was a plain black carbon fiber. After only a week of owning it I was already ordering my next Emerald. A really nice X10 with a great maple burl veneer with green and blue carbon fiber. By now I was addicted! My third is the nicest yet a beautiful X30 with all the bells and whistles. Alistair featured it in the June 11th 2021 shipping video. The one he said looked like liquid gold. I love playing that guitar.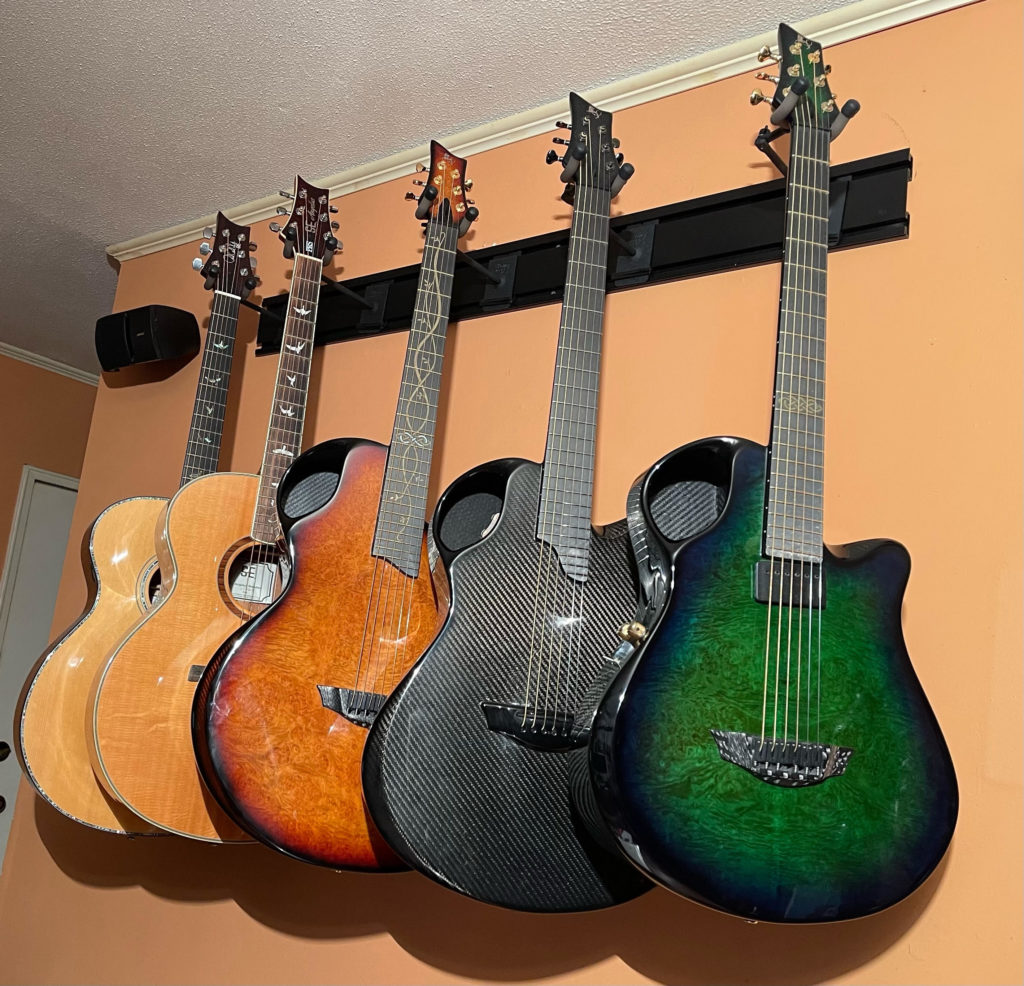 Not two weeks went by and I was already planning my next Emerald in my mind. This time I wanted a slimline X10. But I wanted something custom that I had not yet seen done. An Emerald with (2) humbuckers. I know Alistair was moving away from custom work but for me it never hurts to ask. The worst they could say was no!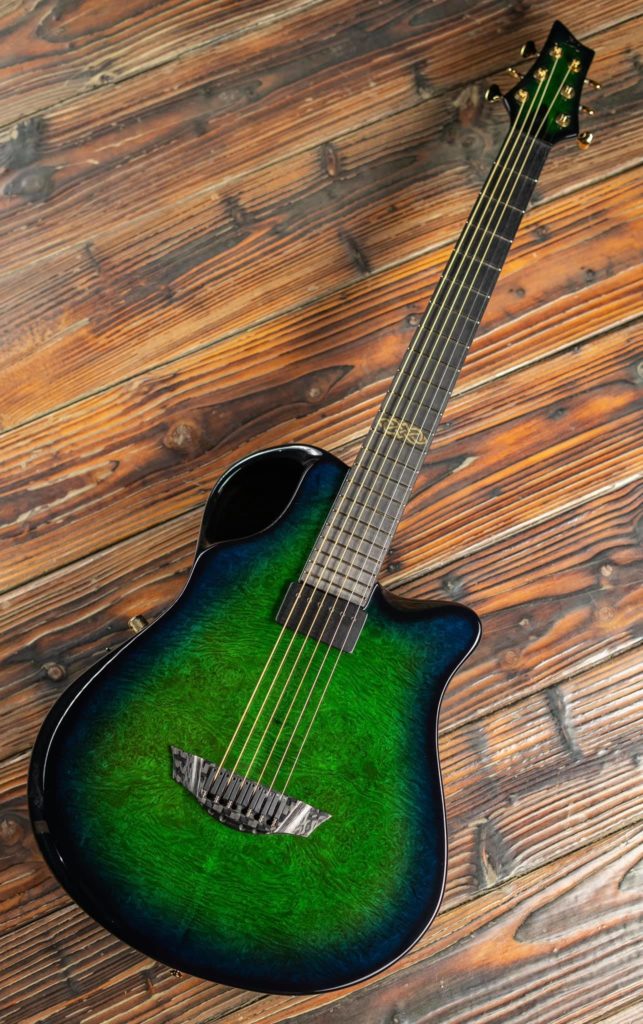 I was working with Kevin Quigley from sales and after I mentioned the (2) humbuckers he kind of hinted he might have something I would be interested in. This was back in July of 2021 and little did I know Alistair was already working on just such a thing. I had to be sworn to secrecy and put my first born up for collateral after which Kevin told about the Virtuo. Needless to say without hesitation I ordered one. But still pushing for a little more. I first asked for a Fan Fret multi scale but that was turned down. Then I asked for a Baritone and was pleasantly surprised to hear Alistair said yes!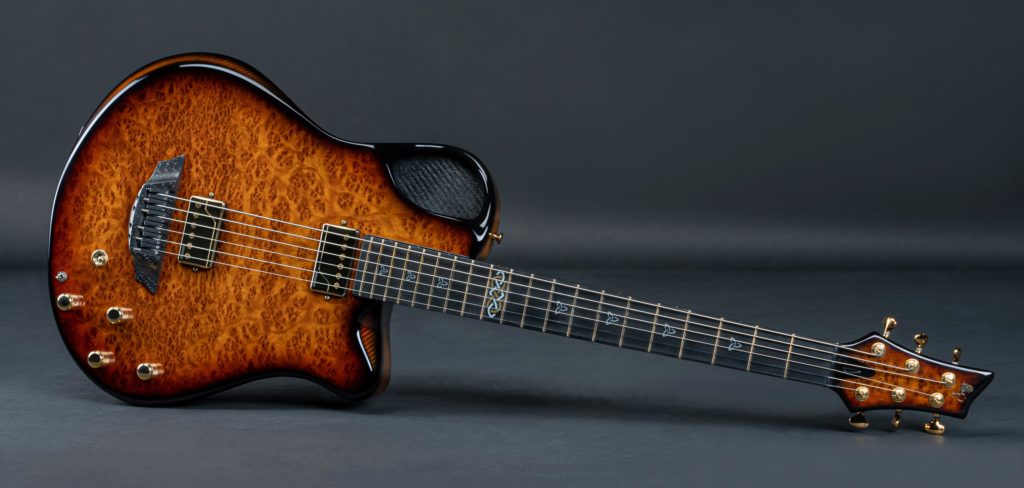 And a few more pics of Bill's latest X10 Custom Baritone build.
For more stories like Bill's check out the Community section in our website. www.emeraldguitars.com/community